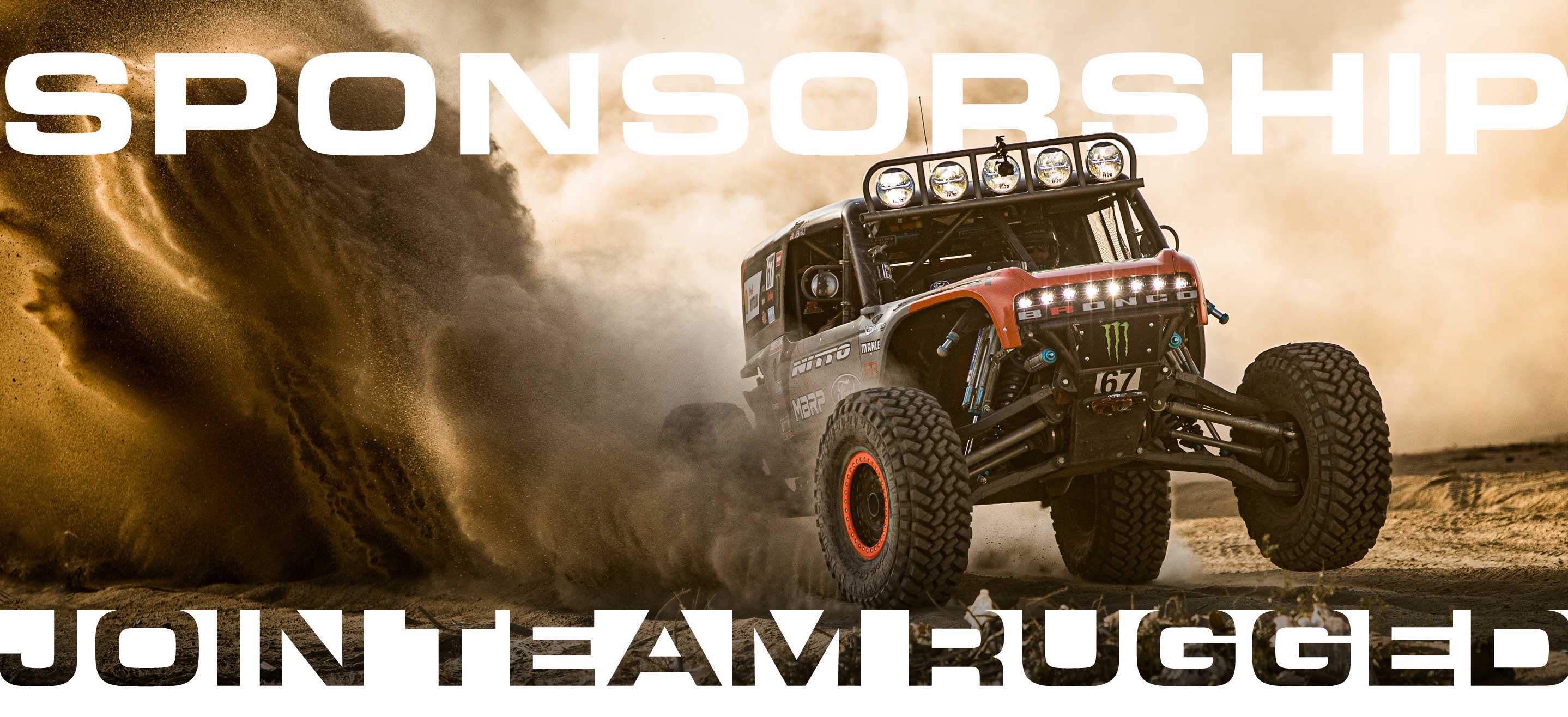 Communications are a critical part of racing and can make the difference between standing on the podium or being stranded in the desert. Rugged Radios is proud to provide industry leading equipment and next level factory race support for teams competing at any level or class.
Apply now and Go Further with your race program!

EVENTS, VEHICLE BUILDS, AND BRAND AMBASSADORS
Promote us and we'll support you. No matter what you do, if you can help spread the word about our industry leading product, we'd be happy to consider sponsorship!